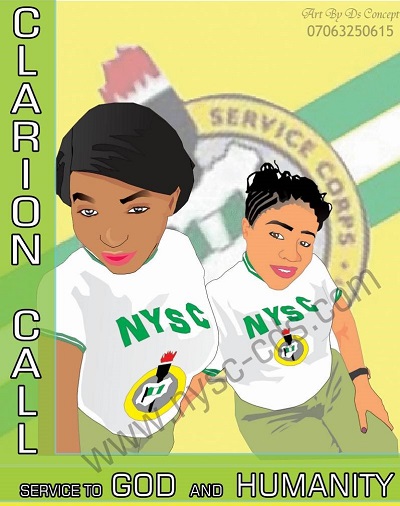 As a Nigerian graduate, it's exciting to be mobilized for mandatory youth service. The National Youth Service Corps (NYSC) scheme has transformed lives since its inception.
Its primary purpose of national integration is widely achieved. Lots of persons have remained in their state of deployment after their service year and establish themselves there.
The beginning is almost unpredictable as state of deployment are randomly given: while some will be happy about it, others will seek avenues to redeploy even on false pretenses. From my experience, i'll advice that you accept your state of deployment in good faith and serve there unless you have a lucrative job waiting for you in your choice state or have health issues or married.

NYSC service year begins with orientation camp course where Prospective Corps Members (PCMs) are inducted and trained on how to make the best out of their service year. There are basic items to take to nysc orientation camp such as original copies of academic qualification, call-up letter, medical report, etc.. click here to read more.
Also read: How to make extra income during your service year.
Printing of call-up letter for NYSC 2017 Batch B stream 1 PCMs has begun on November 17, 2017 (as indicated in the NYSC 2017 batch B timetable) while those that fall under NYSC 2017 Batch B stream 2 will have to wait for a later date to be announced by NYSC management - certainly after NYSC 2017 Batch B stream 1 camp course and of course after 2016 Batch B Stream 2 passing out date.
For all PCMs deployed to serve as NYSC 2017 Batch B, we've created chat groups on WhatsApp and Telegram for discussion among yourselves.
Click here to join the NYSC Telegram group
Below are WhatsApp Groups for all States of the federation. Kindly join the state you are posted to.

See the requirement for registration of NYSC 2017 Batch B Prospective Corps Members in camp.
Join NYSC 2017 Batch B Stream 1 & 2 WhatsApp & Telegram Group
General Discussion Group is available here.
Kindly follow us on Twitter and Facebook for News updates and useful NYSC articles.
We wish you a hitch-free camping and fruitful service year.
DISCLAIMER
nysc-cds.com team is not responsible for any misinformation that may arise from the WhatsApp Group and Telegram Group Chat.
The information shared on the chat platform are not moderated and are copyright of their respective sources. nysc-cds.com admin shall not be liable for any damages or loss that may occur as a result of using any information shared on the platform.
The Admin of the chat groups are not representatives of nysc-cds.com, as such they are responsible for their actions and decisions.
Discussion
Add new comment