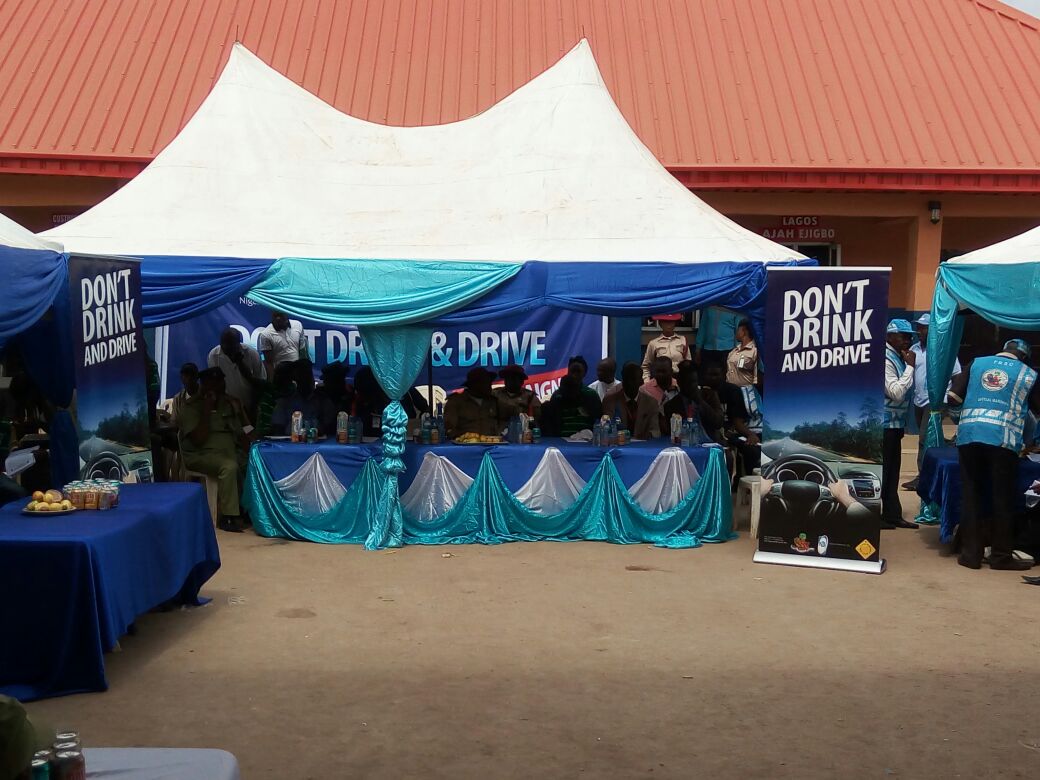 The Road Safety CDS group in collaboration with the Nigeria Road safety Corps took to the streets and communities in Abakaliki the Ebonyi State capital, the 'don't drink and drive' campaign to sensitise the road users on the dangers associated with the act of drinking and driving.
The week long event featured among other things seminar/lectures by officers and men of the Nigeria Road Safety corps as well as other stake holders, public awareness rally and was rounded up with a church service at the Redeemed Christian Church of God Abakaliki Ebonyi.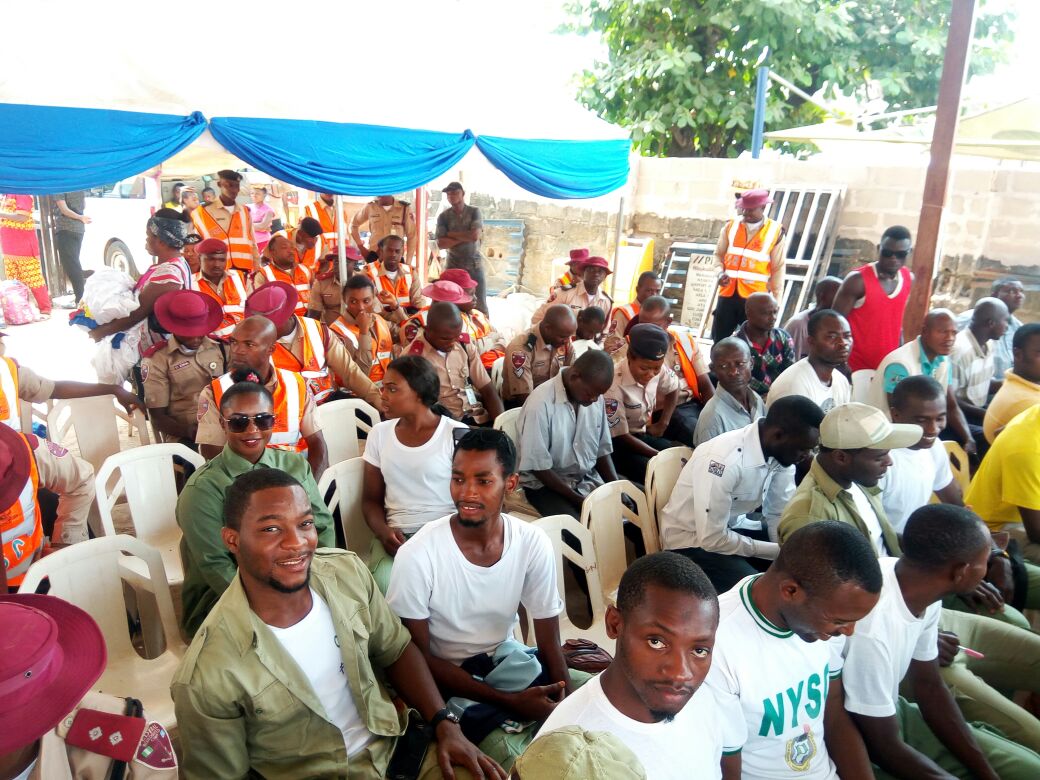 Also Read: SIGN POSTS CONSTRUCTED AND RENOVATED BY A CORPS MEMBER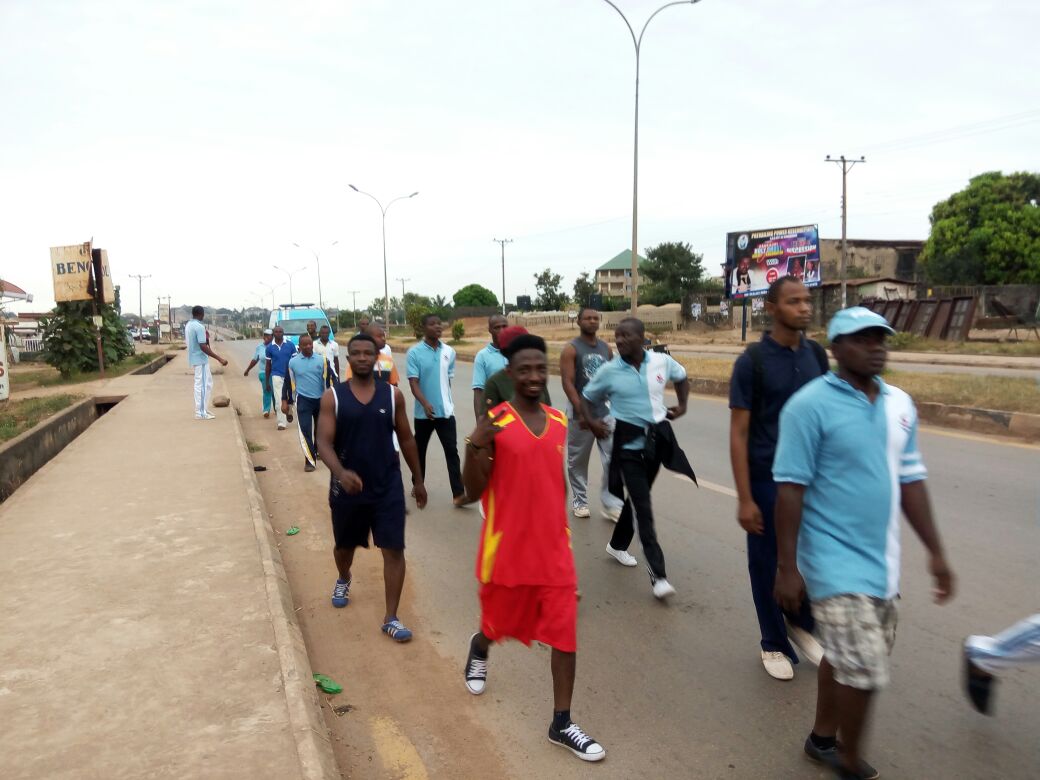 The rally which was led by the  state sector commander of Road Safety Corps Ebonyi state, took off from the state sector command through the Government house to peace mass transit. At Peace mass transit, the sector commander urged drivers not to drink or take other substances capable of interfering with their senses while driving.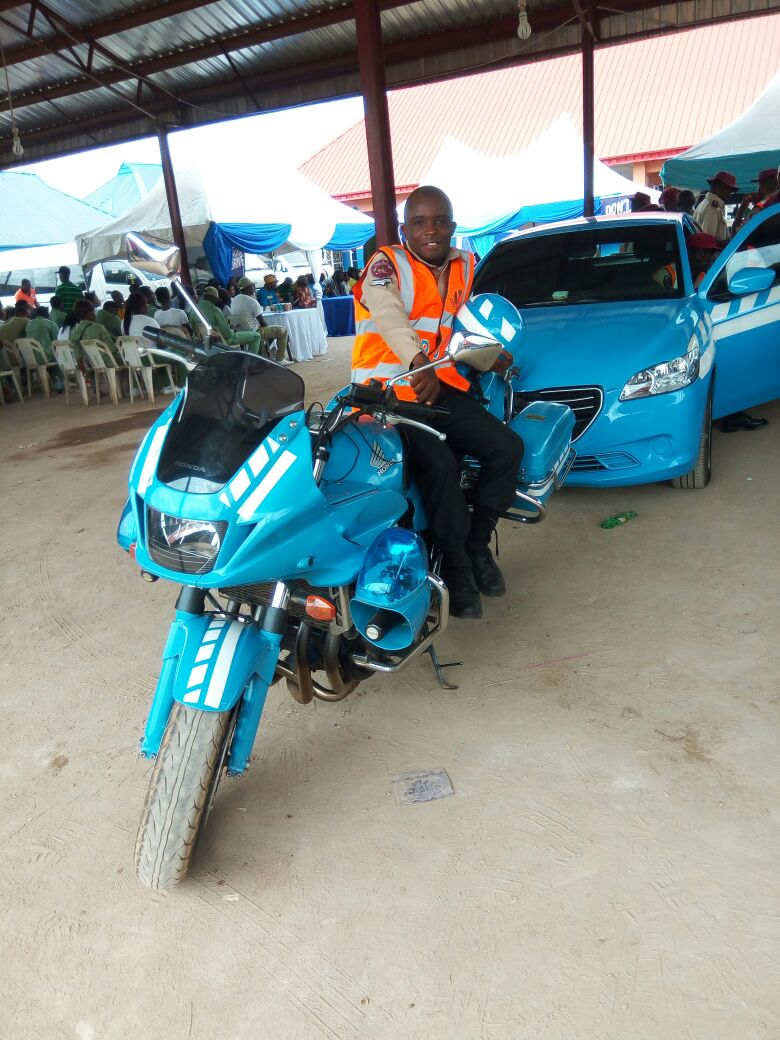 He explained that this act has been a key factor of road accident which often times result in severe injuries and ultimately lose of life. He however, appreciated the 'don't drink and drive' initiative of the Road Safety CDS group of NYSC in Ebonyi local Government Area, Ebonyi state stating that such initiative was timely as the festive period involving exodus of people globally.
Also Read: ADEDUGBE ROLLED OUT STREAMS OF LIFE TOUCHING PROJECTS IN ABAKALIKI