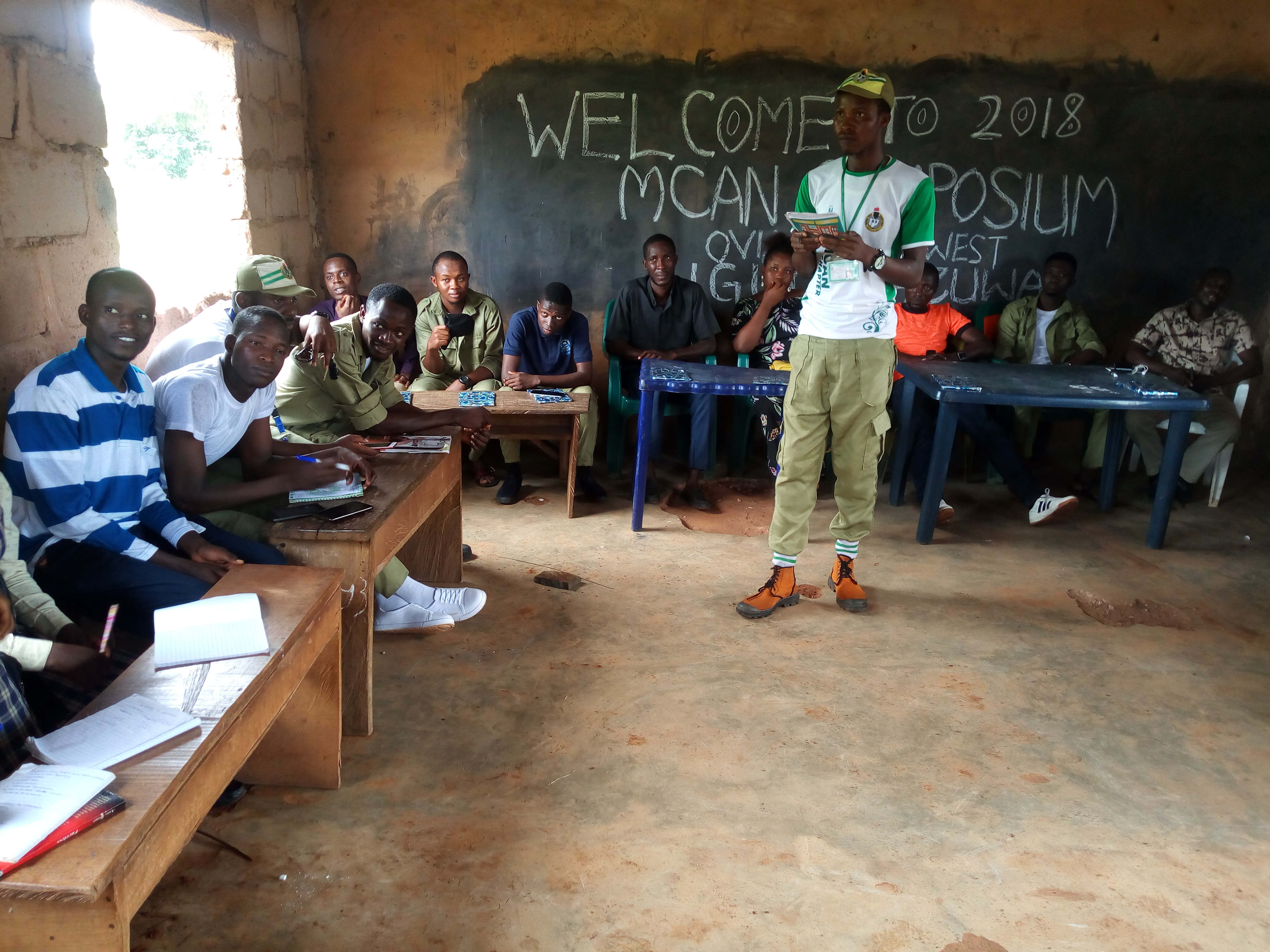 Last week, on the 27th of September, NYSC members serving in Ovia South West Local Government area of Edo state under the auspices of Muslim Corpers fellowship of Nigeria sensitized students against crimes and immoral vices even at their various youthful age.
 
The Muslim Corpers Fellowship arm of Ovia Southwest LGA ably led by the (Muslim Corpers Liaison Officer) MCLO, Abdul Adedayo Shamsideen, took its sensitization exercise to the pupils to Excellent Group of School, Iguobazuwa, Edo State as the host school which had other schools in attendance such as One God academy, Ehigieeghogho Group of school and others.
 
The symposium, held at the school hall, drew the attention of over 50 students, principals with the Corps members sensitizing the students through in-depth career guidance and counseling, self-discovery and also shunning negative vices and other criminal activities. One of the highlight of the event was the Quiz competition organized for the students.
 
The event which was supposed to have the District Police Officer (DPO), Ovia Southwest, Mallam Ibrahim Tasiu couldn't get the attendance at the event, but he was able to send a representative to speak on the topic of "youth and crime", Corps member, Mr. Chimaobi Ebere, He asserted that engaging and indulging in nefarious activities especially at youthful age will certainly hinder swift achievement of one's successes and progresses in life.
 
The principal, Mr. Adekunle Abdulazeez, Excellent Group of School urged the students to learn positively from the corps members as they have taken up the task to build the nation. He however appreciated the students for showing signs of interest to learn about things necessary for their personal improvements.
 
Other executive members including Shuaib Ruqqayah (Sisters Affairs Secretary), Ridwan Zainab (Treasurer), Adedigba Kafilat (Fin Sec), Ayinla Habeeb (Dawah 2), Ibrahim Sani Muhammed (Dawah 1), Salawu Abdullah (Gen Sec) and Ayedun Kunle (Welfare) also participated actively in the programme.
-Written by Alao Abiodun