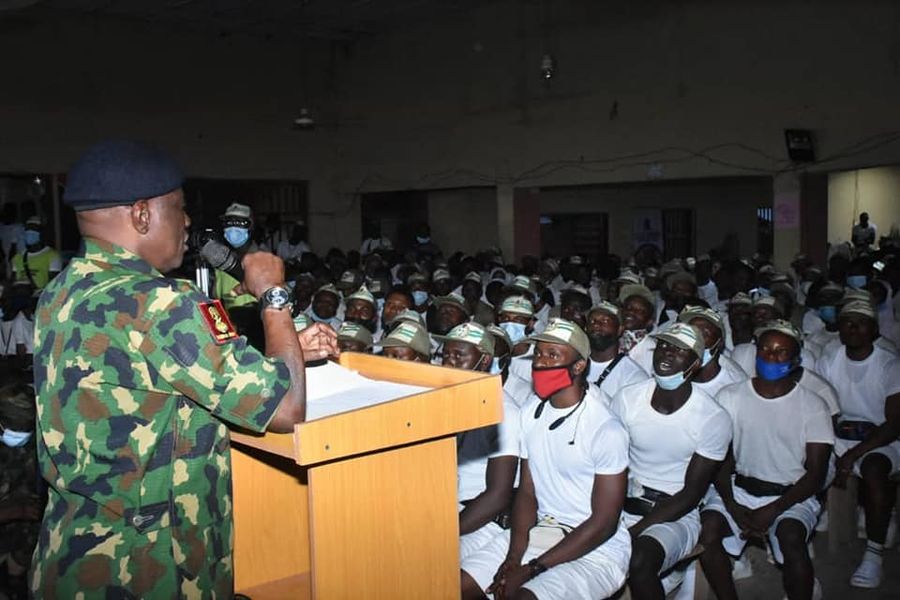 Brigadier General Muhammad Kaku Fadah, the director-general of the National Youth Service Corps, has counseled Corps members to embrace the dignity of labor, be patient, and work hard, all qualities that distinguish a good leader.
They have been positioned on the success ladder by their potential as graduates of various courses, he said, but they must exercise restraint since impatience could harm their long-term goals.
At the NYSC Kwara State Orientation Camp, which is located in Yikpata, Edu Local Government Area of the State, the DG made this statement to Corps Members.
"Please be patient and refrain from using any quick fixes to achieve success. Fraud, hacking, drug misuse, and other social vices have no place at NYSC.
Anyone that is caught violating NYSC laws would be sanctioned appropriately", he said.
General Fadah continued by advising the Corps Members to be aware of their security both during and after their service year and promising to safeguard their safety.
The Corps Members were also warned by the Director-General to follow the norms and laws in their separate places of Primary assignments.
In order to be excellent representatives of their families, states, alma maters, and the NYSC Program, he asked them to be patriotic and to give their fair share to national progress.