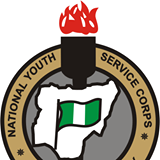 ICYMI: 2016 Batch B Stream 2
1.

2016 NYSC Batch B Stream 2 Orientation Course Timetable

After much anticipation and doubts, the 2016 Batch B Stream 2 Orientation Course timetable was published by NYSC Managements on January 16th, slating the orientation camp course to commence on January 24th, 2017 with a novel prerequisite for admission in camp which is presentation of medical certificate. This development is coming after the NYSC Scheme lost three corps members in 2016 during orientation camps across the country. Read More
2.

Printing of Call-up letters

The online printing of Call-up letters commenced on Thursday 19th January, 2017 for prospective Corps members of the 2016 Batch 'B' (Stream II) that made payment for it while others collected from their schools starting from 20th. Read More 
3.

PAIGAS organizes mentorship program for youth on National Pride

President of Pan African Institute for Global Affairs and Strategy (PAIGAS), Ambassador Martins Uhomoibhi, during a visit to the NYSC Director-General, Brigadier General Sulaiman Kazaure said the institute is organizing a mentorship programme to strengthen the belief of Nigerian youths in themselves and the country.

Ambassador Martins Uhomoibhi said PAIGAS is collaborating with twenty-two professors, who, along with some career Ambassadors, would work together to bring their experiences to bear on young persons, especially by giving them true pictures of issues to enable them take rational decisions. Read More
4.

Fake Facebook Account of the NYSC Director-General

The NYSC Management announced to the general public the activities of some unscrupulous elements who created a facebook account with NYSC Director-General's name SZ Kazaure with user ID (Fake Facebook Account) thereby impersonating him in their posts.

The National Youth Service Corps (NYSC) Management warned Corps Members, Prospective Corps Members and general public to desist from interacting with the impostor to prevent themselves from falling victim of scams and other evil intentions of the initiator.
5.

NYSC partners Ministry of Environment on 'Great Green Wall Project'

The National Youth Service Corps and the Federal Ministry of Environment have signed a Memorandum of Understanding on mass afforestation as a way of curbing the menace of desertification across the country. Read More
6.

Presentation of Medical Certificate is compulsory for all NYSC prospective Corps Members

Due to the seeming misinterpretation of instruction on the above subject as contained in our earlier post, NYSC emphasized to the Prospective Corps Members and the Stakeholders that presentation of medical certificate showing health status is COMPULSORY for all prospective Corps members. Read More
7.

Trans-Sahara Consortium Firm seeks synergy with NYSC on hitch-free banking

A firm, Trans-Sahara Consortium, is seeking partnership with the National Youth Service Corps to promote opportunities in ICT-related financial transactions. Read More
8.

NHIS set to enrol NYSC Members

All serving Corps members are to be enrolled in the National Health Insurance Scheme to enable them access qualitative healthcare. Read More

UPDATE ON THE 2016 BATCH 'B' STREAM II ORIENTATION COURSE

NYSC Management published an updated details of the 2016 Batch 'B' (Stream II) Orientation Course with Camp Program and activities. Read More
9.

Postponement of Orientation Course for NYSC PCMs posted to Borno State, Rescheduled for February 16th.

The NYSC Management informs Prospective Corps Members of the 2016 Batch 'B' (Stream II) deployed to BORNO STATE that their Orientation Course will now take place from 16TH FEBRUARY, 2017 to 8TH MARCH, 2017.

Venue of the Orientation is the NYSC Permanent Orientation Camp, Opposite Army Barracks, Fanisau, Dutse Local Goverment Area, Jigawa State.

All Prospective Corps Members deployed to BORNO STATE are advised to report for camping on the new date and venue, please.
  Vital articles to read:
If you have a question, kindly use the comment box below.
Best wishes!
Back to top