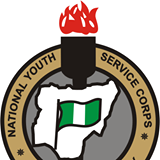 In a formal closing ceremony, the National Youth Service Corps - NYSC 2017 Batch B Stream 1 Corps Members have concluded their orientation camp activities today in all States of the Federation and FCT.
The orientation camp course which marked the beginning of the service year started on November 21 with registration activities and swearing-in ceremony on 23rd November, 2017
NYSC management informed that 2017 Batch B stream 1 corps members who applied for relocation/redeployment at the orientation camp to check their dashboard on the NYSC portal for the status of their application immediately after the closing ceremony.
Nigerian graduates are deployed in the NYSC scheme in Batches subdivided into streams.
Having completed the orientation camp course, 2017 NYSC Batch B Stream 1 will serve the nation through the NYSC scheme in the deployed state for the next eleven months until their date for passing out parade.
Read Also: Moyi NYSC App - a vital Android Mobile App for Every Corps Member
Meanwhile, NYSC 2017 Batch B stream 2 Prospective Corps Members (PCMs) are anticipating the date for their orientation camp course and call-up letter to be announced by NYSC management.
The 2016 Batch B stream 2 still serving are expected to pass out in January 2018, as such it is safe to conclude that orientation camp date for NYSC 2017 Batch B stream 2 PCMs will likely be same January 2018.
Click here to join Corps Members Telegram Group Discussion.
Read about mobile app every Corps Member should have.