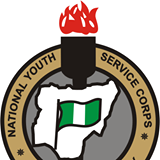 The Nigerian government created the National Youth Service Corps (NYSC) to engage Nigerian graduates in nation-building. In Nigeria, there is no mandatory military service, but since 1973, graduates of universities and later polytechnics must participate in the National Youth Service Corps program for a year.
 It is referred to as the national service year. The NYSC's initial director-general, Ahmadu Ali, held the position until 1975. Brig. Gen. Muhammad Fadah now serves as Director-General.
Back to top
1 )
NYSC Announces 2021 Batch 'B' Winding-Up/Passing-Out Date
The National Youth Service Corps' management has set JULY 7th as the date for the closing/passing-out ceremonies for all of the corps members from batch "B" in 2021.
 I am pleased to let you know that the Director-General has given the go-ahead for the 2021 Batch "B" stream 1 corps members to leave the organization on Thursday, July 7, 2022. State governors and FCT ministers will preside over the ceremonial program.
As a result, the schedule of events is as follows;
Back to top
2 )
NYSC Passing Out Events for 2021 Batch 'B' Corps members [Stream 1]
2.1.

Thursday 23rd – Monday 27th June 2022
Job Awareness and Creation Week, sensitization for corps members on job creation/opportunities after service. This will be done at the local government level. NYSC/NDE officers will pilot the affairs.

National Directorate of Employment (NDE) zonal level talks/seminars on job possibilities
2.2.

Tuesday, 28th – Thursday 30th June 2022.
Employers must release corps members who are about to pass out.

local government inspectors must register or clear the corps members. information on the requirements for issuing National Service credentials.
2.3.

Friday 1st July 2022
a) Parade Practice
b) Final Approval by Zonal Inspectors
2.4.

Monday, 4th – Tuesday, JULY 5, 2022
Parade rehearsal,

Final inspection by zonal inspectors,

 Debriefing/service-year evaluation,

Distribution of the Questionnaire (Form 4B) to 30% of the passing-out corps members
2.5.

Wednesday, 6th July 2022
a) Final Parade Rehearsal
b) State Farewell Party which will be hosted by the state governor and organized by the state government.
2.6.
6. Thursday 7th July 2022
a)  The state governor will serve as the master of ceremonies during the passing-out ceremony.
b) Giving meritorious corps members their certificates of National Service.
     3. Please be aware that officers from the planning, research, and statistics departments will be present to oversee the program. I hope your winding-up and dozing off exercise goes well.
Back to top
3 )
Back to top