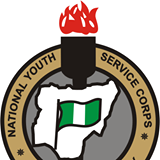 The management of the National Youth Service Corps (NYSC) has while appreciating stakeholders of the scheme for their commitment and contribution solicits more support to make it better.
In a statement released by the NYSC it says:
"The NYSC Management wishes to appreciate the support of various stakeholders towards the successful discharge of the Scheme's mandate, especially with regards to the ongoing 2017 Batch 'B' (Stream One) Orientation Course.
The constant feedback and suggestions from course participants and other well wishers serve as additional catalysts even as we remain resolute in our efforts to ensure smooth handling of camp programmes as well as issues of Corps members' welfare.
While we cannot claim perfection, our commitment to ensuring a seamless conduct of the Orientation Course is unwavering. The youths are the nation's assets, and we shall continue to play our part in building their capacity as an emerging generation of leaders.
It is in light of this that Director-General has taken it upon himself to personally go round Orientation camps across the country to assess the level of compliance with operational guidelines on the conduct of the course, including handling of welfare issues such as feeding, accommodation and health care.
During such visits, the Director-General has always availed Corps members of his telephone number to ensure unfettered access for the purpose of feedback on our handling of their welfare and other matters.
While we strive to give our best, we appeal to Corps members, the media and other stakeholders to kindly handle issues of real or perceived shortcomings with utmost caution and fairness.
On our part, our doors are always open to the media and others for clarification on all matters. It is, therefore, our ardent hope that you will take it upon yourselves to do justice by verifying information before publishing in the traditional or Social Media.
Your concern for the progress of the Scheme, especially with regards to the welfare of Corps members, is deeply appreciated. So, let us continue to work together as partners in progress."