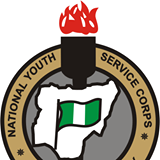 Registration for National Youth Service Corps (NYSC) Mobilization for 2018 Batch A has commenced today for Prospective Corps Members (PCMs) - i.e. Nigerians who have graduated from Universities and Mono/Polytechnics both at home and abroad.
The 2018 Batch "A" mobilization online registration begins on 26th March, 2018 and ends on 8th April, 2018.
The process for the online registration involves Checking Senate list for verification of your records, correction of wrong information (if any), biometric capturing such as thumbprint scan, passport uploads, etc. 
See full list of requirement for NYSC 2018 Batch A mobilization
Back to top
1 )

How to register for NYSC 2018 Batch A mobilization

Registration for 2018 Batch 'A' mobilization can only be done online
Visit portal for NYSC Online Registration at www.nysc.org.ng
Check Senate list for verification of your records.
If you are registering for the first time, click on " Registration for Mobilization 2018 Batch A".
If you have registered previously and did not complete your Registration or Submit, do not create a new account instead click on "Login Here" to continue your registration with your previous Username and Password.
If you were mobilized in the previous Batches and have registered online before but unable to proceed to Orientation Camp, Click on "Revalidation" link to re-validate your registration.
Back to top
2 )

Tips to guide PCMs during NYSC Online Registration
Do not thumb print by proxy. (Nobody should thumbprint for you; thumbprint should be done by you).
Make sure the passport photograph uploaded is very clear.
Do not forget the Username and Password used during your online registration.
Apply for correction of spelling mistakes and re-arrangement of names on your dashboard. It is ongoing even after the Orientation Exercise.
Cross- check your records before submission to avoid wrong details.
Back to top