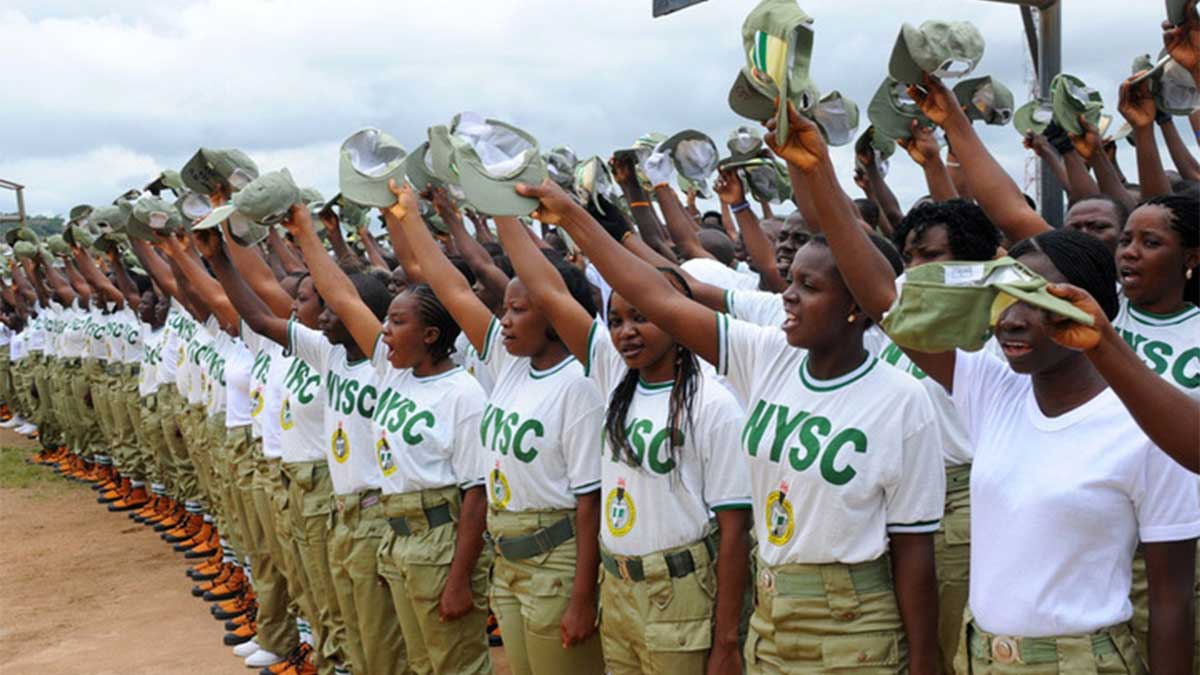 I woke up realizing I was seated on my chair and my upper body resting on my reading table in my room. My hands still holding my android phone; the browser still on nysc cds site where i was checking what i needed for NYSC orientation camp. 
I managed to stand up and fell on my bed like a log of wood and in no time traveled to dream land.
The dawn chorus of birds whose nests rest on the coconut tree beside my window sang in a synchronised harmony waking me to a fresh day. A day I and several other youths in the nation had been waiting for— the beginning of the National Youth Service Corps (NYSC) Batch B orientation camp. 
I was very excited about the NYSC scheme not really because of the service to my nation, but amongst many reasons I appreciated the fact that I would join my siblings who had worn the very distinguished NYSC karki which is worn by only graduates, also I was tired of staying in my mom's huge supermarket as the mantle soon fell on me when all my siblings left home for their various greener pastures and i also loved that there would be very or at least just beautiful ladies in camp and during service.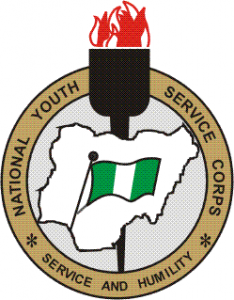 I did one last check on my luggage, checking if it corresponded to the requirements; it did. I dashed into the bathroom and in about 25 minutes or so I was ready for my journey.
The bus park seemed like a youth-travelling day as it was obvious so many youths of the nation were heading to their places of deployment. 
I joined the short queue for the ticket on the 56 sitter bus and in no time was ready to board owing to my early arrival. I requested for a front seat with window view, as hinted by my elder brother who took similar route during his service year. All my belongings well packed, I sat and waited departure.
"Excuse me please, is this seat 13?" A beautiful and well built lady asked me.
"Yes it is, this row is for seats 13 and 14," I replied. 
The lady sat beside me carrying her hand bag on her laps.
"My baby chikito from the down town side, She dey charge me up when i get no bar, Motivate me any time i feel so down, I cannot forget all your sacrifice, Ise lo s'omo nu bi oko...." 
Lil kesh's "Ishe" buzzed loudly in my ears as the open windows let in refreshing breeze that could seduce any traveller to sleep. I swung my head to and fro following the beats of the song but was interfered by a tap on my hands.
It was my seat mate. So I removed one piece gifting her audience.
"Please what time do you think we'll get to Jigawa state?" She asked.
"Why would this lady ask me such a funny question? Do I look like the driver or her travel agent?" I thought in micro seconds but debunked every reason to be rude.
"Sincerely I can't say, but I heard it's always a 2 days drive," I replied politely.
"Thank you," She said.
"By the way I am Clara,"
"Nice to meet you Clara, i'm Solomon"
I returned the removed earpiece to continue the little enjoyment I could grasp in the stuffy bus, but was interrupted again, 
"Sorry to disturb you solo, but how fast do you think this bus is moving?"
 "What! What! Where is this lady from? Do I look like a speed reader?" I thought.
Still not showing any sign of anger as i replied; "I don't have an idea."
It was obvious she lacked the strategy to start up a conversation, so I decided to initiate it after her rookie moves had failed. 
But before that, I quickly took a glance at her; she seemed older but beautiful. With my tongue of flame, I knew conversing with her would definitely lead to me flirting with her not minding the age difference (which I didn't even know or cared to). 
"Trying new things a times aren't that bad." I thought.
I removed the earpiece and placed it along with my phone in my side pocket, turned a little towards her and we got talking.
It started soft and soon after we were hitting the high notes of our conversation— we talked about everything and anything; religion, tribe, teenage age, beauty, sex, relationships etc. It was like we knew each other for years; we clicked, we were so open, telling the deepest secrets one after the other.
Noon gradually became evening and soon night. The open window let in cold air that put most passengers to sleep. She gradually slides her head on my shoulders; I placed my head on hers as we both slept off.
The vehicle wasn't so convenient owing to the road bumps, waking me every now and then but Clara slept like a baby. She later switched to lying on my legs. I watched her sleep. Enjoying every part of it; very cute looking woman and her tiny dimple found its place on her cheek even as she slept.
At dawn, our smelly mouths oozed as we exchanged pleasantries. We stared at each other, laughed before she reached for her bag and got two candies which helped reduce the intensity of the smell.
As we approached the northern part of the nation, the bus stopped every here and there to the alighting of passengers which helped prolong the journey; I wished it was an unending one because the amazement of meeting a unique person like Clara really lit a candle in my dark heart's room of flirting.
Finally we arrived at the Bus Park in Kano. We boarded a taxi and headed straight to the camp ground in Jigawa State.
"Wow! What a beauty," Clara uttered, as her exclamation removed my attention from the game I was playing on my phone.
"No wonder a writer wrote about Jigawa State having one of the best NYSC camp grounds and beauties in the country," I said as we both alighted from the taxi in front of the camp. 
"Why won't the pretty ladies of the nation choose such a well built camp?" I soliloquised.
I hung my bag behind and assisted Clara with rolling her luggage with its wheels. At the gate was an ongoing registration which we followed suit, detailing our next of kin and other important details.
Days in camp were great as we both would spend it together on calls, chats when we were not chanced to spend it in person. The fun had no comparison as I barely spent my money; owing to Clara who footed the bills on everything I bought from meals to recharged cards, ID card holder etc. 
The evening activities always graced me with so much joy and knowing the unpleasant outcome of this experience, i smile as i write this down. Clara had the body most ladies would dream of; she was the perfect Jigawa camp beauty with endowments that would distract any man.
We always stayed glued to each other and with time I had access to virtually all the parts of her body (may be not yet all), our lips also became used to themselves — her lips tasted like sweetened honey. 
You know, they say it's all downhill after the first kiss; am pretty sure that only counts outside the NYSC camp ground.
I explored and kept exploring in every little opportunity I had, but was restricted from the real deal (the cookie) because the environment we were, denied us a conducive space. 
As inquisitive as the human mind is, I began to hunger for it. We longed for the day camp would end so we could freely lodge in a hotel and satisfy our every whim.
With time our desire for each others  grew and we thought of various positions in the camp that would gift us the space to clear every doubts but the camp's security was always tight, leaving me to always imagining so many naughty fantasies. 
"Wow, these fantasies of yours would put you into trouble," I'd soliloquise whenever I snapped out of an indulged fantasy.
That fateful day came— Bonfire Night, a mofty day. Me and Clara planned we would step up our naughtiness. She wore a bomb short which sampled her sexy thighs and curves; that night, no outfit could have been better.
We started the night holding hands and dancing seductively with long and lashy heart felt looks, gradually our libido got to its peak. We waited for the real cover of the night and made way for a bush behind where the camp churches sited. 
Toward the end of the session, two clear flashes exposed our hideout— like the flash of a phone. The person who took the shots must have really enjoyed Him/her self and probably jerked off as I made Clara mine like in a holy matrimony. 
The next morning I was summoned to the office of the camp commandant where I met Clara already waiting. We didn't need a soothsayer to tell us why we were called. 
The photograph taken the previous night was right in front of us as no more evidence was needed. Our individual next of kin were contacted.
My elder brother was not happy to hear my deeds but told me to come back home. Clara's case was a bit confusing because she kept weeping like a baby.
"My husband just called me, telling me that his filing for a divorce and my cloths are waiting for me outside our home." Clara said while cleaning her tears.
"Wait o, is this lady married?" I kept asking myself. This absolutely brought in the element of surprise into the mix.
"How did a lady with no short comings, faults, become an  unfaithful and I her partner?"
With our numerous conversations and all the times we spent together, Clara never mentioned about her marriage (or I never asked); I should have suspected that an elegantly looking, rich lady should have tied the knot with a man, but I refused any such suggestions by my conscience. 
I wondered why she never told me, but never got the chance to ask her. 
Am in a serious relationship now but am sure I'll never forget my NYSC experience with Clara. Thank you for reading.
NOTE: Names of characters and states of the actual event have been changed for privacy reasons
Also read: How to become successful