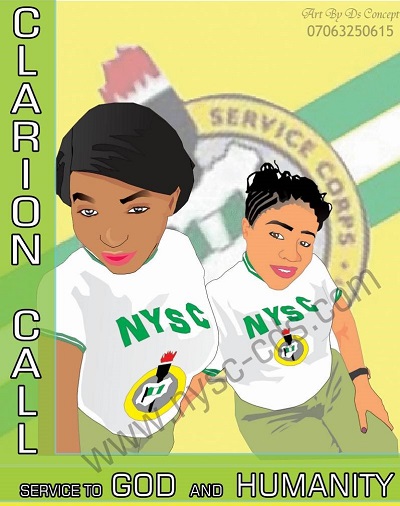 In a nutshell, it is expedient that one has a clear-cut idea of what will become of his/her life and career after the National service year. We are in a society where except for the lucky ones, parents and guardians believe that training their kids or assisting their wards end as soon as after they graduate from the higher institutions. It might sound vague to some but it is an undeniable reality that the moment after National Youth Service most graduate are left alone in the struggle for survival in career and otherwise.
We only have it in history that in the past, in this same country, how Graduates, on completion of their National service got employed immediately, as against the prevailing state of joblessness among our innocent graduate youths. In light of this, the onus is on every youth to be bordered about what the future is holding for his/her individual life and career.
It is an obvious fact that the expectation of every graduate is that, after the one year of National Service, he or she will get a good job and start living a comfortable life. But let tell ourselves the truth, this is not always the case if not completely impossible. So, in all sincerity, we would all agree to it that there is a great need for a 'plan B', considering the present state of the nation's economy. The big question is, where can we start from as fresh graduates?
NYSC has given every corps member the opportunity to learn certain skills at no cost during the orientation course in the camp. Though there are still challenges, considering the fact that the time or the period of training for these skills was just too short for one to master a skill. We were told in the camp that the skill acquisition training continues after camp. On the contrary, there is no such activities/program schedule officially for corps members and even if one wanted to take it up privately, the fact that some of the facilitators of the program do not have a visible address in all of the possible host communities, makes it almost impossible. For instance, I under took Power and Energy as a skill (inverter and solar energy installation as well as bio-gas generation) facilitated by West Africa Energy Solutions and Development Company Nig. All effort to reach this company in Ebonyi LGA of Ebonyi State, my host community, in order to continue the training yielded no result.
However, for those who really want to master their chosen skills and had the opportunity to further their training in the community where they were posted and have succeeded, the skill acquired is one of the factors that will give you a footing as you execute a plan 'B' while hoping for a better offer. Think on giving the skill you so acquired a business approach, develop a business mindset for it and you will excel.
The bottom line is to try as much as possible to avoid being idle after the service year. Lay your hands on something; I mean something legitimate. In line with this, we would have to explore every avenue at our disposal, one of which is making use of our talent or potential. Every individual is created with an inherent ability to do something with ease and do it better than any other person. Look deep into yourself and find out what your gift is and make use of it.
While doing all of these as fresh graduates we should not forget to search for job. Waiting for job is very wrong. We have to be involved. Search for job on the internet and in the national and local News paper. Take your future into your own hands, make it great. It is very possible that we can all get good jobs. Connect with people. Give out your CV/Resume to those you know could help you. Never under estimate anyone. Let as many people that you come across as possible know what you studied and what you know how to do.
 Finally, the government (our leaders) should rise to their responsibilities. Create jobs, save our future and save the Nation.