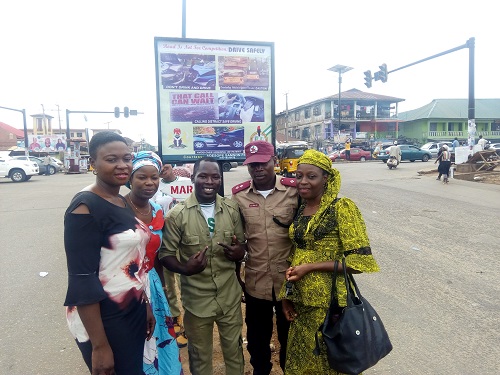 NYSC Corps member, Mr Adesope Samson Femi with state code number KW/18A/0479, has executed four Community Development Services (CDS) projects in Ilorin south Local government, Ilorin, Kwara State.
He is a graduate of Ladoke Akintola University of Technology. Below is a list of the CDS projects he carried out:
Design and Construction of Traffic warning signpost at C&S College Sabo oke, Ilorin.
Design and Construction of Directional and Safety Awareness signpost at major Maraba Junction in Ilorin metropolis.
Request was forwarded to Kwara State government to provide speed bump along C&S College via Emmanuel Baptist Church to complement the warning road signpost in order to reduce road crash at the narrow road.
Distribution of Book items to students of Kwara State School for Special Needs,Ilorin.from Jss 1 to SS1.
The projects which were commissioned on 1st March,2019 by Nysc state Coordinator ably represented by NYSC Zonal inspector,Mrs Babatunde accompanied by other NYSC officials.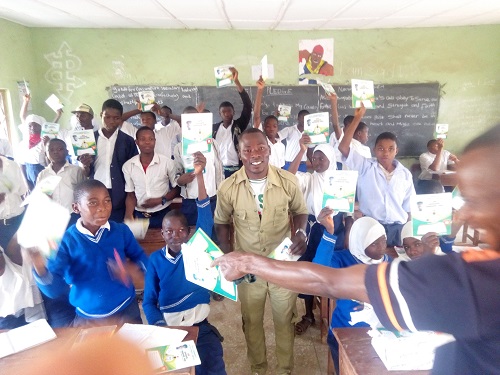 She described Community Development Service (CDS) as one of the four cardinal programmes of the NYSC in which corps members contribute positively to the development of their host communities throughout the period of national service. 
She further described the various projects executed by the corps member as a good project for the community and commended Femi for the Job well-done; for distinguishing himself out of thousands of corp members in the state.
The Kwara state,Federal road safety sector commander represented by Officer LR Saliu explained the importance of the safety awareness, warning and directional signposts project executed by the corps member. He saw it as a good one for the community and for the road users, as it will help to reduce the rate of road clashes in the community.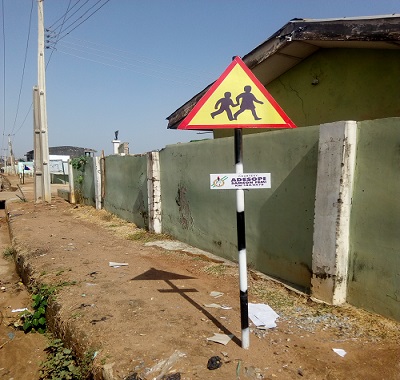 Mr LR Saliu commended the efforts of Femi Adesope, identifying him as an uncommon Corps Member who has the best interest of the community at heart and wished that people like him are celebrated for their good works. He urged  members of the community to maximize the rare opportunity.
Ilorin South NYSC Local government inspector, Mr Ololude Muyiwa, represented by NYSC officials in Ilorin South local government Mrs Omolola and Mrs Adeniji prayed for Femi to be favoured in his future pursuit as he left a legacy in his host community, they  admonished corps members at the Commissioning to emulate him as his projects cut across many  sectors.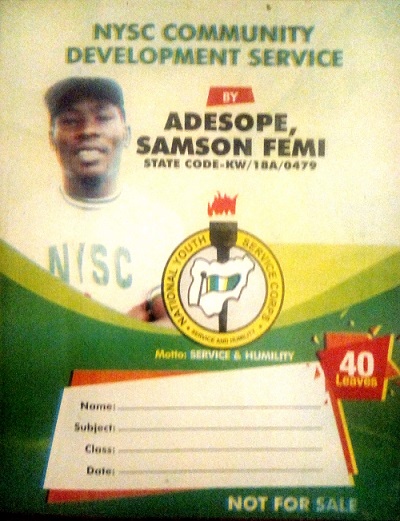 Mrs Omotola added that they were proud of Femi Adesope in Ilorin south local government for a better project executed, through selflessness and determination  accomplished a great feat towards the development of his host community.