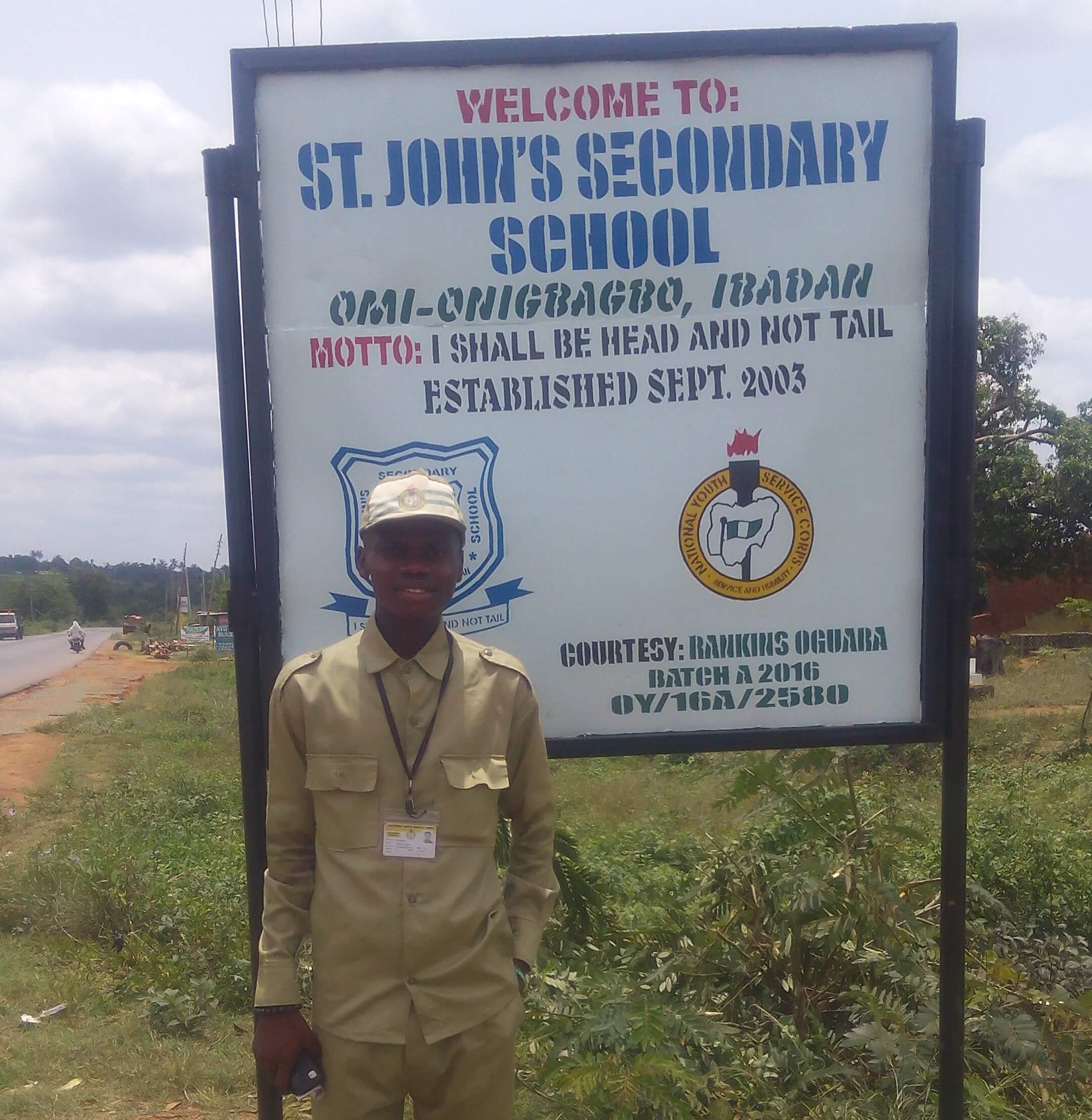 NYSC 2016 Batch A Corps Member, Oguara Rankins has constructed a signpost for St. John's Secondary School, Omi-onigbagbo, Ibadan where he served as his PPA and also donated trashbins.
The CDS project was commissioned by NYSC Official: Mrs Olatide Olufunke, Assistant NYSC LGI for Ido LG, Ibadan
St. John's School Principal, Mrs E A Aina appreciated Mr. Rankins for initiating the project for the school.
Mr. Rankins said what motivated him to contribute to his host community is that "During our entire existence on earth we will only be remembered by what we have done".
His major challenges, Mr. Rankins said were: 
Economic recession as it is the bane of every Nigerian u meet for financial assistance 
Promise and fail.
Daily rise in the prices of goods and services, as the original estimation in my proposal letter for the project had
Inflated material cost.
Time constraint as the approval did not get to me on time to commence work.
Language barrier as i'm not Yoruba.