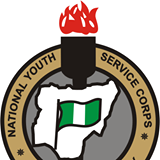 2022 batch "B" call-up letter is due to be printed. The National Youth Service Corps has stated that printing of call-up letters for corps members attending Orientation Course 2022 Batch "B" will begin on Sunday, June 13th, 2022.
2022 batch "B" call-up letter
To ensure the safe implementation of orientation exercises, NYSC Director-General Muhammad Fadah spoke during a webinar co-sponsored by NYSC and the National Center for Disease Control and Prevention (NCDC).
The Secretary noted in a statement issued by Eddy Megwa, NYSC's head of public relations, that while COVID-19 cases are dropping globally, "they should remain cautious until the disease is e eradicated."
NYSC has made serious preparations, according to Fadah, to secure the safety of all campers at 37 locations across the country. As orientation courses started after the blockade, he said NYSC followed all pre-training, training, and post-training safety protocols.
All PCMs were ordered by the NYSC Chief to ensure strict adherence to all mounted protection protocols within the camp. The Director-General utilized the webinar to urge all PCMs to be cautious, especially when going to their deployment states.
PCMs should only board automobiles in permitted parking lots and, if possible, travel in groups, according to him.
During this, it was revealed that the orientation course for the 2022 batch "B" will take place on Wednesday, June 15th, 2022. Although this is the date, the administration reserves the right to change it. If this occurs, you will be notified of the revised date here.
finally, that you have registered does not mean you must go with the 1st stream. There is a second stream so if you can't print your call-up letter relax you will go with stream 2.