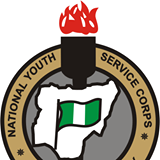 The NYSC Director-General, Brigadier General Sulaiman Kazaure, has expressed disappointment over the state of facilities at the NYSC Permanent Orientation Camp in Kwara State.
He made his position known in an interview with newsmen shortly after addressing Corps members at the camp located at Yikpata in Edu Local Government Area.
Vanguard News reported that Kazaure, who inspected facilities at the camp, said its general condition fell below standard; and went on to appeal to the state government to rise to the occasion and upgrade the facilities.
The Director-General also called on governments of other states whose camps are in poor shape to improve them in line with their statutory obligations spelt out in the NYSC Act.
Earlier in her welcome address, the NYSC Kwara State Coordinator, Mrs. Esther Atammenwan, had lamented the poor state of the camp, saying it had dilapidated buildings and obsolete facilities.
Other problems she enumerated were the porosity of the camp due to lack of fence, poor electricity supply from the national grid, bad access roads, as well as inadequate mattresses and bed bunks.