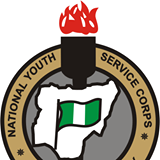 The Director-General of National Youth Service Corps (NYSC), Brigadier General Sulaiman Kazaure has called on Corps members to demonstrate the spirit of patriotism and commitment to service wherever they find themselves.
Kazaure made the call while addressing the 2017 Batch 'A' (Stream One) Corps members at the NYSC Temporary Orientation Camp, Kaiama, Bayelsa State during his orientation camp tour.
The DG said their conduct and performance during service should be geared towards actualizing the vision of the founding fathers of the NYSC Scheme.
"Wherever you find yourselves, do your work diligently. Try and add value to the system; let your presence be felt positively," Kazaure said.
The Director-General cautioned the Corps members against fraudulent practices; stressing that there is no short cut to success.
He also told them to consider themselves as members of the same family, and show love to one another.
Earlier, the NYSC State Coordinator, Mrs. Bolade Loto, had told the Director-General that the state government was constructing a permanent orientation of camp, and stressed the need for its early completion.
Mrs. Loto thanked the NYSC top Management for approving the release of four hundred mattresses as well as release of funds for procurement of kitchen utensils for the temporary Orientation camp.