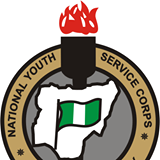 The NYSC DG, Brigadier General Sulaiman Kazaure while calling on Corps members to use the period of National Service to promote cultural integration has said that "Nigeria is one; we should always see ourselves as one family".
Brig-Gen Kazaure who has embarked on his usual NYSC orientation camp tour to familiarize and interact with 2017 NYSC Batch 'A' (Stream One) Corps Members made the call in Lagos State NYSC Permanent Orientation Camp.
Kazaure reiterated the need to start exemplifying the spirit of unity for the progress of the country while encouraging inter-tribal marriages amongst Corps members, stressing that it will promote unity among Nigerians of diverse cultural backgrounds.
The DG enjoined Corps Members to be diligent in the discharge of their primary assignment during the service year, and to shun fraudulent practices and other vices.
Kazaure stressed the need for them to join the fight against corruption, which he described as the bane of development in the country and urged them to avoid cutting corners, and imbibe the virtues of honesty and hard work.
"The country needs you; our hope is in you as our future leaders, " he said.
He also urged them to avail themselves of the opportunity for self-employment being offered through the NYSC Skills Acquisition and Entrepreneurship Development Programme (SAED).
The DG assured the Corps members that their safety and general welfare remained top priorities of the NYSC Management.
At the Lagos State Orientation Camp, the State Coordinator, Mr. Mohammed Momoh who received the NYSC DG informed him that the Corps members were involved in the administration of the camp through their appointment to various committees.
Mr. Momoh said the efforts of the Camp Management resulted in adequate supply of water and electricity at the facility.
In Ogun State Orientation Camp, the State Coordinator, Mrs. Gladys Mbachi, said Orientation course activities were progressing smoothly as adequate accommodation has been provided for corps members adding that the Corps members were participating actively.
In NYSC Permanent Orientation Camp, Iseyin, Oyo State, The NYSC State Coordinator, Mrs. Ifeoma Anidobi has disclosed that a fake Prospective Corps member was arrested for allegedly presenting himself for registration.
Mrs Anidobi said the culprit, Destiny Enimigbai, had been handed over to the police for prosecution while the 2,231 registered Corps members had since settled down, adjusted to the regimented camp life, and had been well behaved.