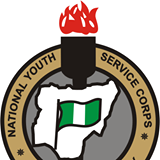 The Director-General of National Youth Service Corps (NYSC), Brigadier General Sulaiman Kazaure has urged corps members to leave indelible footprints in their host communities by providing socio-infrastructural facilities that would ameliorate the sufferings of their host communities.
Kazaure stated this while addressing NYSC 2017 Batch 'B' Stream 1 Corps Members at Imo State Orientation Camp, Eziama Obiere during his 2017 Batch B camp tour.

The NYSC DG urged every Corps Member to embark on a developmental project that would improve the standard of living of their host communities. He stressed that community development service (CDS) is one of the four cardinal programmes of the National Youth Service Corps.
The DG said NYSC Scheme would continue to provide adequate security for all Corps Members, but warned that they must be security conscious at all time.
"You are expected to initiate a project that would add value to your host community, we are also in touch with all security agencies for your protection", Kazaure said.
He also admonished them to acquire skills in order to become employers of labour after the service year.
Speaking further, the NYSC boss advised the Corps Members to avoid "get-rich-quick-syndrome" but embrace dignity of labour through hardwork.
He said, "We must believe in the unity of the country, united we stand, divided we fall. Avoid short cut to success and the sky will be your limit".
General Kazaure also admonished female Corps Members to avoid indescent dressing which may put them at risk.