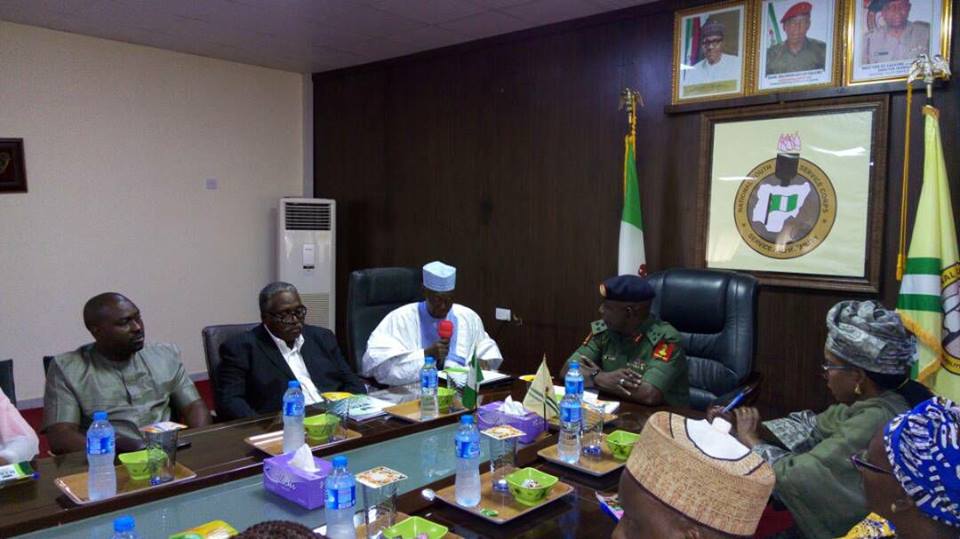 NYSC Foundation decry rejection of corps members by some employers
Great displeasure has been expressed by Malam Muhammad Hamza, the Chairman of NYSC foundation, over Corps members rejection by some employers at the place of primary assignment which they are assigned to. This he expressed at the Directorate Headquarters, Abuja, during a courtesy call on Brigadier General Suleiman Kazaure, the Director General of NYSC.
"The welfare of every Corps member must be accorded priority by all and sundry", he said. Hamza also added that the Foundation was prepared collaborate with the Scheme in order to be able to achieve its objectives. Hence, facilities has been provided by the foundation in twenty one (21) state orientation camps and this includes the Federal Capital City, Abuja. In addition, he said that courtesy of the foundation, they've been able to accommodate 200 Corps members at the 36 rooms Corpers lodge provided in Jos, Plateau state.
The Chairman also stated that over 115 ex-corps members have been beneficiaries of N36 million loan, but he complained about their lackadaisical attitude in repaying the loan. "This poor attitude of loan beneficiaries is drawing us back and limiting efforts in this regard. This is another area we request collaboration with your relevant departments and state offices to help in monitoring and evaluation of loan beneficiaries to keep tap on them", he said.
He also assured, while seeking support from NYSC, that the foundation will contiue to provide loans to Corps members, in order to enhance entrepreneurship among Corps members.
The director General of NYSC, Brigadier General Sulaiman Kazaure, in his response urged the foundation to interact more with the Corps members in order to communicate its objectives effectively to them. He said "Let them know the importance of the Foundation. There is need for the Foundation to interact with the Corps Members about it's activities".