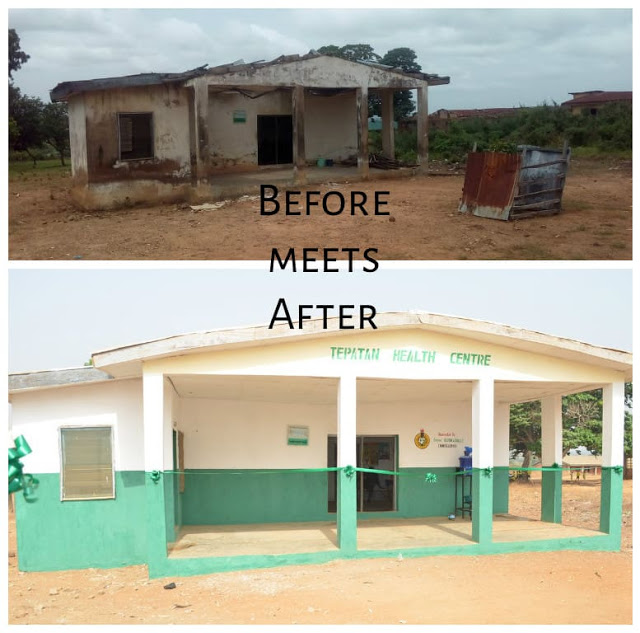 Olayemi Ajibola E, NYSC Batch A Corps Member serving in Kwara State has renovated an old, dilapidated  and abandoned Health Center Oyun, Moro Local Government Area as his contribution to his host community.
The CDS project which was commissioned by NYSC officials was well-received and applauded by his host community.
Tepatan Health Centre, renovated by Olayemi is said to be the only Primary Health Center in Oyun, Moro Local Government.
The health centre, which had been abandoned  for over two years but was still running despite lack of basic hospital amenities.
According to the health centre's head nurse, pregnant women still gave birth there despite the facilities dilapidated structure as they have no other place to go for health services.
Olayemi was posted to Oyun, Moro Local Government Area to serve as his place of primary assignment (PPA) where he decided to make an impact difference.
According to him, his source of fund was Members of the community, Masters students of UNILORIN, and some companies in Ilorin which eventually has led to giving the health centre a fresh appearance.