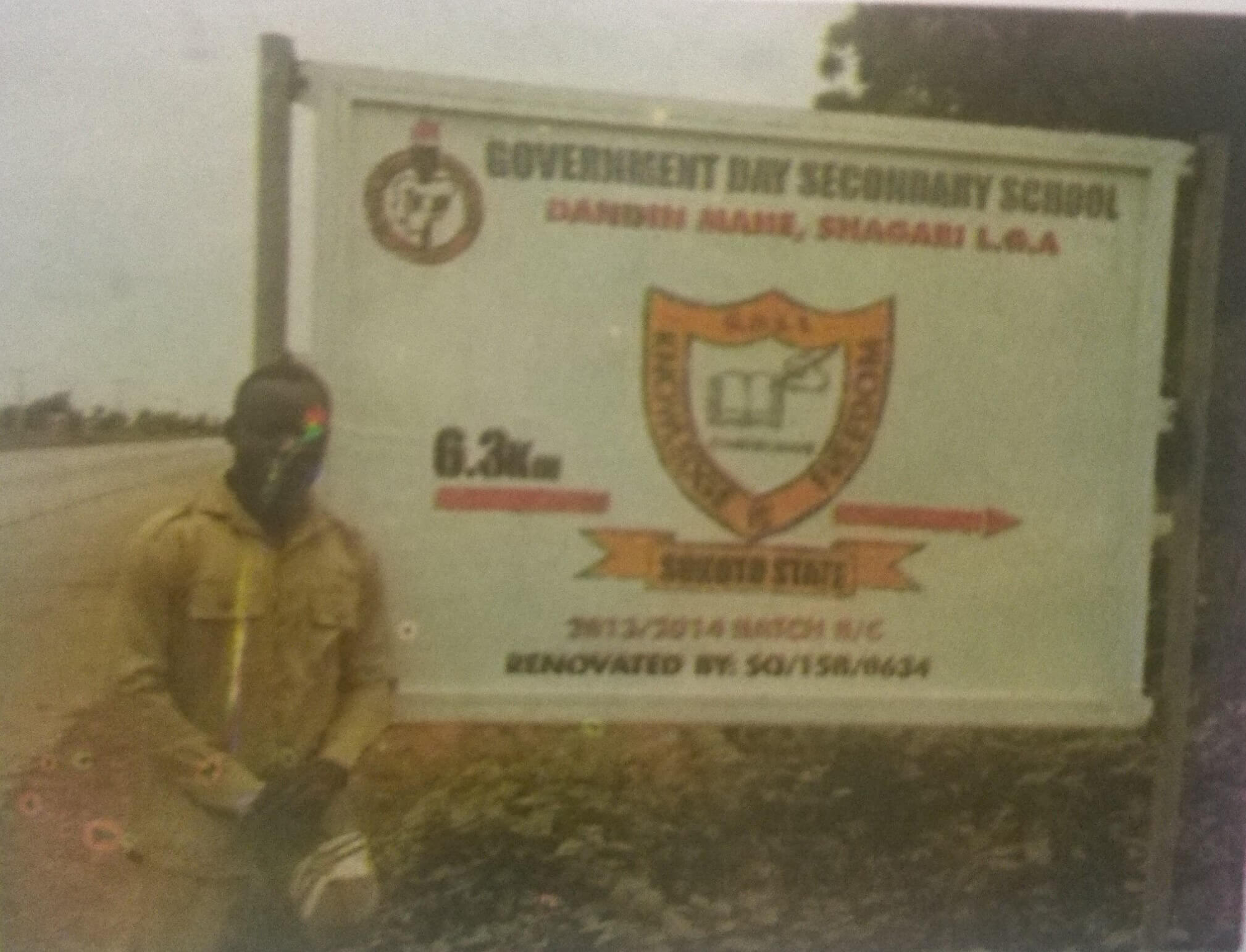 Adaramola Babajide, a corps member serving in Dandin Mahe town at Government Day Secondary School, Shagari Local Government carried out simultaneous CDS projects as part of his contribution to the host community. He constructed the sign post at the school gate and the sign post at Dogo-Karie junction was also renovated by him.
His reason for executing the project was to provide clear directions to people who come to the school from other local governments to avoid missing their way.
He expressed his gratitude to the school principal, staff, corps members and the community as a whole for their support and encourage to the project's success.