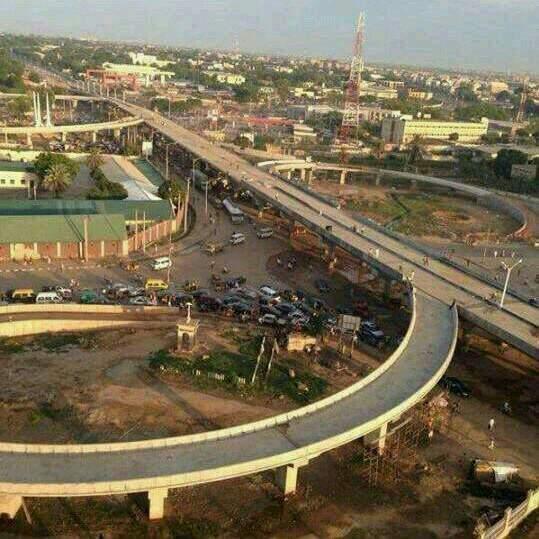 Contrary to popular opinion especially among the southerners in Nigeria, It is more advantageous to serve in Kano State than Abuja and Akwa Ibom State.
Having served in Kano State as Batch A 2016 Corps Member, this is what mrphysics (not real name) has to say:
Having been in NYSC scheme for a year, I think I am in the best position to make my analysis. Well, so many persons believe that Abuja and Akwa Ibom state will be their first and second choice for NYSC, but the truth is that, Kano state is actually better than the duo state. Here are my humble submission.
1.

Place of Primary Assignment 

If you are looking for a good place to be during your service year, then Kano state should be your first choice. With lots of industries using NYSC labour, Kano state has proven to absorb more NYSC corps members than other states. As a commercial city, Kano has become a home to numerous corps members who have gotten jobs and/or became self-employed while serving their country.
2.

State Allowance

Starting with Batch A 2016, Kano state is paying corps members N5,000 State allowance. On the other hand, Akwa Ibom State is no longer paying the N10,000 monthly allowance to corps members, same as Abuja, and hence there is no need going to these states. Due to the standard of living, N5,000 in Kano is equivalent to N20,000 in Abuja and Akwa Ibom, hence serving in Akwa Ibom or Abuja implies no savings after NYSC service year.
3.

Cheap Food

Let's just say that, a sachet of water is still sold for N5 in Kano, a cup of beans sold for N40 in Kano, these prices is what you will never get in Abuja or Akwa Ibom. My colleagues serving in both states have been crying, that though some Place of Primary Assignment (PPA) pays N10k, it becomes useless as the purchasing power of money is low in the two states.

In Kano, you can buy tomatoes for N40, pepper N10, and Onions N10, and these items will be in good quantity except if you are serving in Sabon gari where Igbo's and Yoruba's dominate for business purposes. Things are relatively cheap in Kano and there is no way your N19800 won't remain at the end of the month.
4.

Security

For one year that I have been in Kano, I can tell you that we have enjoyed a peaceful atmosphere and everything has been going well. The NYSC officials has been great in the affairs of corps members. You are highly respected by the people for being a corps member and they regard and respect your security. Just go with your I.D card and you are always safe anywhere.
5.

Development

So many persons who have not being to kano think that the city is not developed simply because it is located in the north. The reverse is the case. The truth is that, Kano is more developed than Akwa Ibom (I have been to this state severally), Enugu, and other states. The infrastructural development in Kano beats that of Kaduna. So feel free, you are coming to the biggest city in the North.
6.

Electricity

Well, let me say that Kano State enjoy constant electric power supply. And it is even better when serving in the village. Some corps members do not pay for light, while others pay as low as N100. Unlike what is obtainable in Abuja and Akwa Ibom State. My colleague in Akwa Ibom State and Abuja always complain about light, though it may depend on which part of the state they are. But even if you stay in Kano village, just be assured that you will always have light.

From the above reasons, I urge 2017 batch A prospective corps members to avoid making mistakes their colleagues make by choosing Akwa Ibom State or Abuja and end up crying on the long run. N19800 is too little to depend on, or even paying higher amount for nothing. You are choosing Abuja, can you afford the transportation? Abuja is not for N19800 corpers. You are choosing Akwa Ibom, can you feed yourself for a month with N19800 and still have a savings?.

 

mrphysics is a nairalander who served in Kano State

Back to top