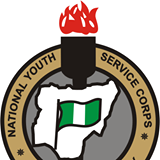 - Requirement in camp for 2017 Batch A Stream 1 Prospective Corps Members
- Orientation Course Registration starts on May 23rd, 2017
- Orientation Course ends June 12th, 2017
- Date for Orientation Camp for 2017 Batch A Stream 2 (Two) PCM to be announced soon.
NYSC announces registration requirement in camp for 2017 Batch A PCM
The NYSC 2017 Batch A Stream 1 Prospective Corps Members are to note the following information as published by the NYSC Management:
The 2017 Batch 'A' (Stream I) Orientation Course is scheduled to commence in all the NYSC Orientation Camps nationwide as follows:
i. Commencement of Registration: Tuesday, 23rd May, 2017
ii. Cut-off date for Registration: 12 midnight, Wednesday, 24th May, 2017
iii. Swearing-In Ceremony: Thursday, 25th May, 2017
iv. Official Closing Ceremony: Monday, 12th June, 2017
2. PROSPECTIVE CORPS MEMBERS POSTED TO BORNO STATE ARE TO REPORT FOR THE ORIENTATION PROGRAMME IN THE CAMP VENUE INDICATED IN THEIR CALL-UP LETTERS.
3. All prospective corps members slated for the 2017 Batch 'A' Stream One Orientation Course are advised to proceed to their respective Camps as stated on their Call-up Letters.
Foreign-trained graduates are to report to the Camp with their traveling Passport for Identification as well as their Transcript for verification.
4. In the event of any loss of Call-up Letter, the Corps member who collected the Call-up letter from his/her Institution is advised to obtain Police Report and Sworn Affidavit, thereafter, report to the Institution of graduation for further necessary action.
Those who initially printed their Call-up Letters on-line can re-print the Call-up Letters as many times as they want in the case of loss.

REQUIREMENTS FOR REGISTRATION IN CAMP FOR NYSC BATCH A PCM:
Original Call-up Letter or Call-up Letter printed on-line;
Statement of Results endorsed by authorized officer with authentic signature;
School Identity Card, including traveling Passport for Foreign-trained graduates;
Medical Doctors, Pharmacists, Physiotherapists and Optometrists are to produce evidence of Registration with their Professional Bodies;
Prospective Corps members should go to Camp with Functional Account Number and Bank Verification Number (BVN) to facilitate online payment of entitlements;
In addition, each prospective corps member MUST present Certificate of Fitness from a Government or Military Hospital showing his/her health status before he/she will be registered and admitted for the orientation course.
nysc-cds.com team wishes all 2017 Batch A Stream 1 Prospective Corps Members (PCM) journey mercies as you proceed to your respective states of deployment, hitch-free camping and a successful service year.
Kindly bookmark our site for nysc news update and relevant articles. follow us on Twitter and like our Facebook page.
You can leave a comment in the box below