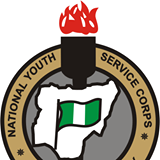 The National Youths Service Corps (NYSC), Director General, Brig.Gen Suleiman Sanusi Kazaure, has disclosed that there are plans by the Management to demand for improved allowances for serving Corps Members across the country.
Gen. Kazaure made the disclosure during his 2016 Batch B Stream 2 Camp Inspection Tour at Kebbi State NYSC Permanent Orientation Camp in Dakingeri.
According to the DG, all State Governments were also expected to carry out upward review of their local allowances to N10,000 monthly from what they are paying now.
Currently, the State Allowances ranges from N1,000 to N10,000 across the Country while Federal Monthly allowance is at N19,800.
Read Also: Practical ways to make extra income during NYSC service year.
Speaking with newsmen after the Camp Inspection, NYSC DG represented by the Director of General Service, NYSC Headquarters, Alhaji Basauri Sanusu Yakasai said the scheme was aware of the financial challenges of Corps Members during their service year especially those posted to cities with high cost of living.
He added that the scheme, through the Ministry of Education is making effort to review Corps Members Local, States and Federal Monthly allowances by presenting a new budget to the Finance Ministry soon.
Read Also: How i made N1,000,000 from N19,800 Monthly Allowance.