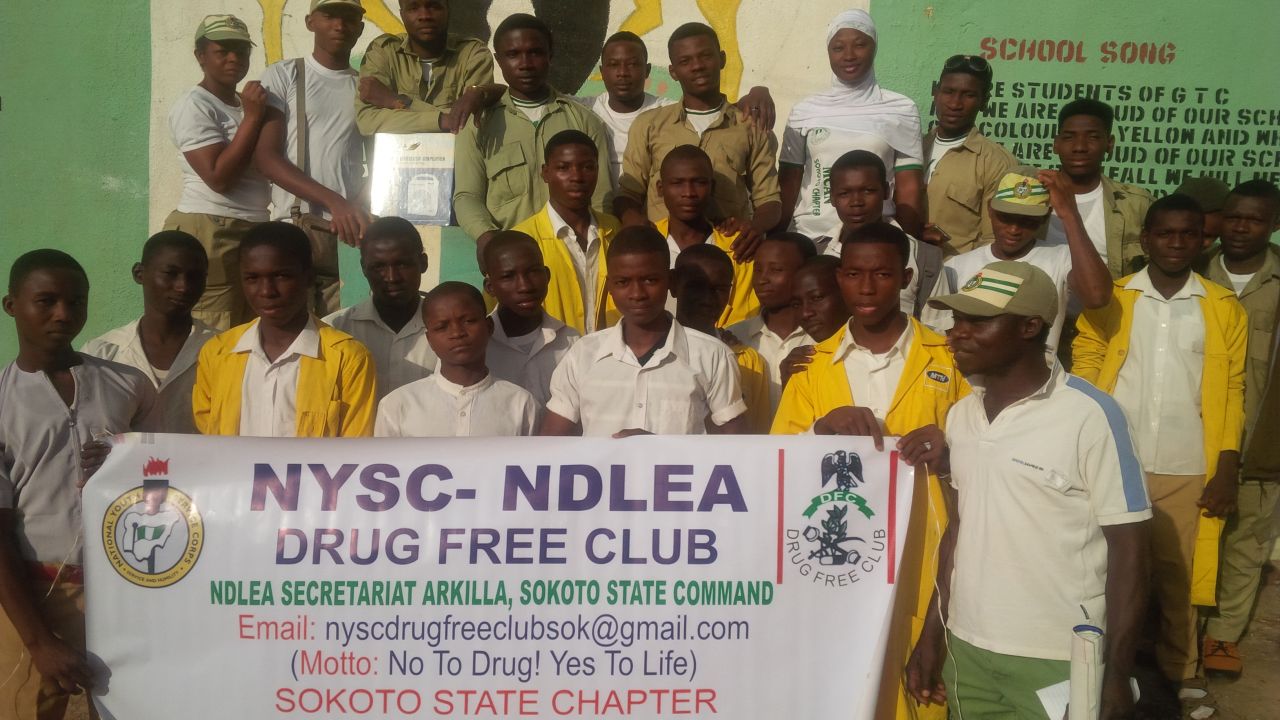 NDLEA/DRUG Free CDS club storms government technical college Farufaru, Sokoto to sensitize them on The Psychological Effects of Drug Abuse on Nigeria youths.
During the programme, three of the CDS members (Comrade Tochukwu, Chuka and Emmanuel) educate the students of the college on what drug abuse is all about, forms of drug abuse (legal and illegal forms), consequences and psychological effects of indulging in drug abuse and why they should desist from any form of drug abuse as future leaders of this nation.
Read Also: YAMMA HOSTS FEDERAL ROAD SAFETY CORP (FRSC) SECTOR COMMANDER
Comrade Tochukwu introduce the NYSC club after which he defined drug abuse and listed forms of drug abuse. He defined drug abuse "as the taking of drugs without medical prescription (self medication) it is also the intake (swallowing, injection, snuffing and inhaling) of hard drugs into the body to boost abnormal activities". Comrade Chuka continued with the programme in which he talked about consequences of drug abuse and drug trafficking and why they (student) should be vigilant as most of their age group are used as an instrument for moving drugs. Comrade Emmanuel analyses the psychological effects of drug abuse. Lastly, a summary translation was done in Hausa to the students by Comrade Tochukwu to ensure maximum impact of the knowledge.
At the end of the programme, the students ask questions and answers were given by the members of NDLEA/Drug Free Club CDS both in English and in Hausa. On behalf of the school management, The School Principal expresses his happiness on the programme and the manner in which questions asked were answered, and thanked the CDS group for their contribution and encourages them by prayers of future successes to continue humanitarian work and stewardship and stating also that they are welcome anytime to visit the school again.
Read Also: All you need to know about NYSC CDS