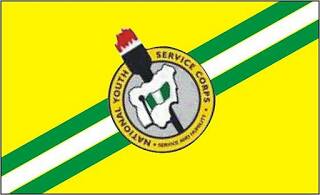 1.

Joining a CDS Group to influence NYSC posting

You will be told to join the Band CDS Group, Cultural CDS Group, Parade team, etc, in NYSC Camp so that you'll be posted to the State Capital.

I will advise you, don't waste your money registering for a CDS group because of NYSC Posting. they can't influence your posting as they would claim. (It's all about your registration money)

Bribing an NYSC Camp official can't guarantee you serving in the City either.

Don't be so obsessed with serving in the Capital City. Serving in rural area has its benefits and you'll be surprised that it outweighs the benefit of serving in town for lots of people.

Want to earn extra cash during your service year? Click and read this.
2.

Control your Sexual libido

You may be conversant with news of Corps Members suspension from NYSC orientation camp. Well, those suspended will have to wait for the next mobilized batch. One of the popular reason Corps Members are suspended from Camp is mating in public places. If you would not want to be suspended, advise yourself. Read how sex extended my service year.
3.

How to correct registration error in name

If there is any error, omission or duplication in your name, kindly proceed to APPLY FOR NAME CORRECTION at the ICT UNIT of your Orientation Camp. Alternatively, you can log in to your account dashboard and APPLY FOR NAME CORRECTION. 


I wish you all a hitch-free camping.
ICYMI: Read this
Also Read: 30 Behaviours that will make you excel in your NYSC Service Year
Don't know the benefits of serving in the rural area during NYSC service year? ask me.
Back to top